Gutter Flex Glass RB130
Gutter Flex Glass RB130. Call your supplier for roof and facade drainage on +31 (0)40-2066240 for more information
Gutter Flex Glass RB130
Special gutter next to fully glazed facades
This gutter makes it possible to replace damaged or broken glass panels WITHOUT having to remove the gutter. The gutter has a lowered side on the facade side and removable brackets so that you can leave the entire gutter along the facade and still reach the glass facade.
The facade gutter Flex Glas RB130 is the solution for this.
The Glass facade gutter is a metal grid gutter that you simply place against the glass facade and does not have to be connected to the sewerage system. On the facade side, the gutter has a lowered side that remains under the glass facade and the grille rests on a removable bracket. This innovative design makes replacing the glass in case of damage very easy. Remove the grille and the bracket, replace the glass, replace the grille and you're done. The gutter does not have to be broken out to replace the glass. Furthermore, the gutter is equipped with infiltration slots so that the collected rainwater easily sinks into the soil. The grid ensures that virtually no water, sand or dirt can splash against the glass.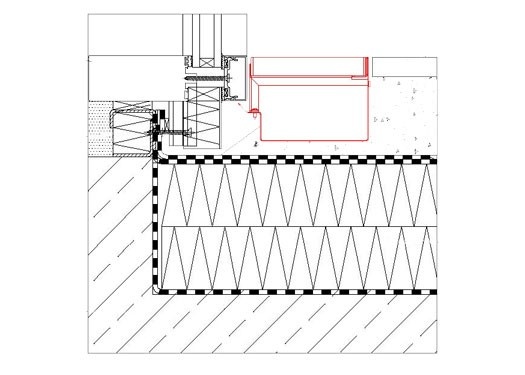 Simple damage repair in case of breakage or damage to the glass facade
Sand and dirt is collected in the gutter
Neat appearance
Does not need to be connected to sewerage
Available in stainless steel and galvanized steel