Concealed gutter 400mm
Need advice about concealed concrete gutters 400mm? Call your importer of Delta-O concealed gutters directly +31 (0)40-2066240
Concealed concrete gutter 400mm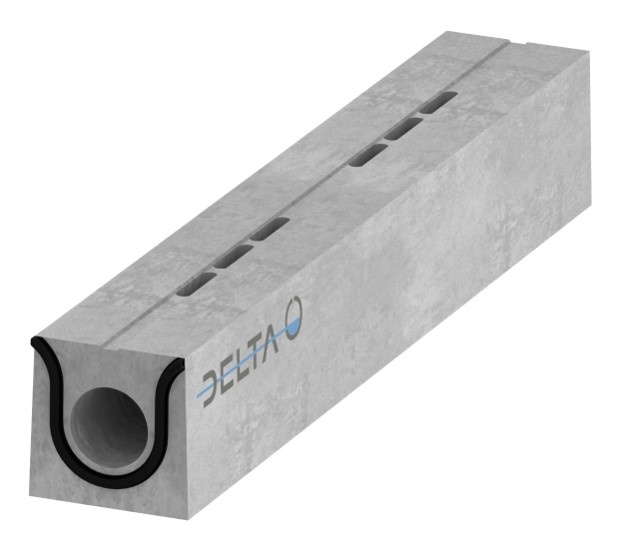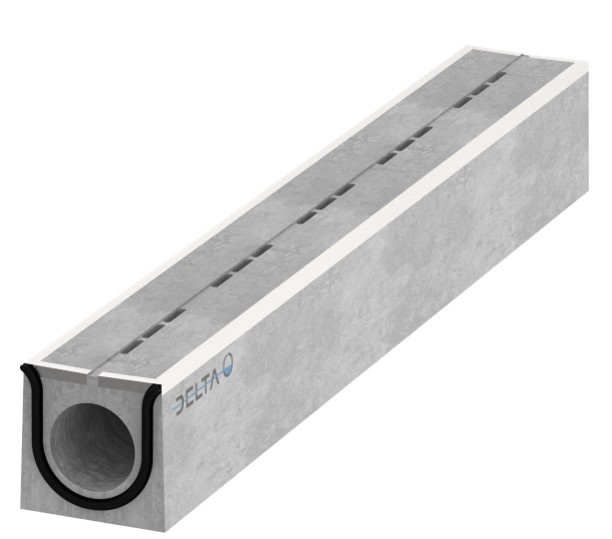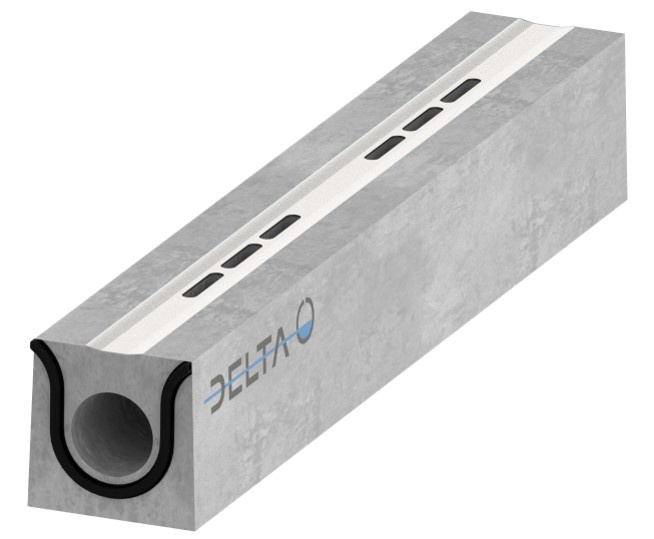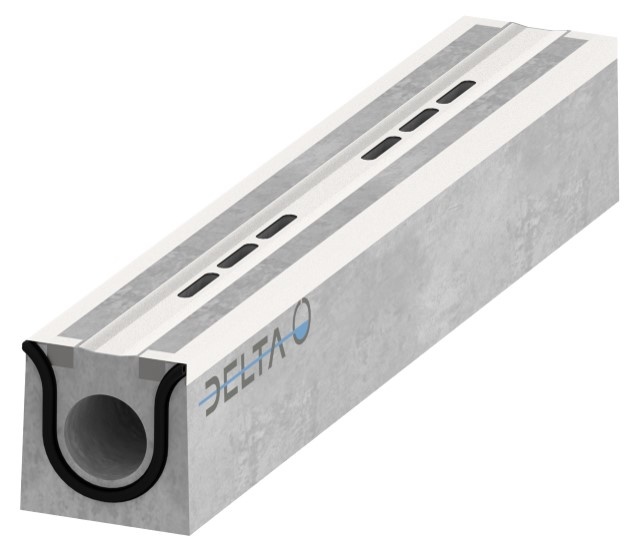 DWTN is an importer of the Delta-O concrete concealed gutters. These self-supporting concealed gutters (I series) are available in traffic class D, 400KN to F, 900KN and have been tested in accordance with EN 1433.
The Delta program also consists of Delta-T cable ducts and Delta-U grating ducts .
The concealed gutters are made of very strong reinforced and self-compacting concrete in quality C60/75. They are provided with the KOMO quality mark in accordance with BRL-5211, NL-BSB and CE marking. The concealed gutters are of the higher quality type, where no extra reinforcements need to be applied during installation.
Delta concrete concealed gutters for many applications
The concealed concrete gutters are suitable for many applications. For example, they are widely used in port areas, industrial areas and at petrol stations. But you can also place them at loading pits, parking lots, tunnels, airports or shopping malls. In short: plenty of options.
Every application is of course different and we take that into account. There are many components, such as angular deflections, fitting pieces, integrated inspection grids, sand trap elements and bottom drains, which ensure that the gutters can be installed easily and smoothly. There are concealed gutters with openings in various standard sizes, from 160mm to 400mm. In addition to these standard sizes, you can also contact us for the formats 500mm, 600mm and custom work. This way you will find a suitable solution for every application.
Effective drainage with Delta-O gutters
Placing one or more concealed concrete gutters ensures better, faster and more effective drainage on every site. The gutters are made of self-compacting concrete and equipped with a smart EPDM pressure seal (option NBR). As a result, when placed correctly, they are watertight, so that cross sealants are no longer required. Settlements are allowed, and they have a high chemical resistance. They are also resistant to frost and de-icing salt.
The Delta-O concealed gutters can be installed with a concrete intermediate bridge and concrete edging , steel intermediate bridge and concrete edging , concrete intermediate bridge and steel edging or with a steel intermediate bridge and steel edging .
The gutters have a standard length of four metres. This makes them quick and easy to install and requires fewer people to install. It is therefore effective to work with these gutters. This also leads to cost savings. Would you prefer a different length? You can also contact us then. We can also supply sizes other than the standard sizes for you.
DWTN has been a supplier of drainage products for 25 years. We offer a wide range, which means that our products can be used for many applications. There is always a wide range in stock, so that we can provide you with a good service at any time. You can choose to have the order delivered or to pick it up yourself.
Via our website you can easily request a quote for the Delta-O concrete concealed gutters for, for example, an industrial estate. Then you will receive it within one to two working days, giving you a clear overview of the costs. If you have any questions or problems, you can always contact our employees. They will be happy to talk to you or answer your emails.
Properties concealed gutter:
Smart pressure seal: standard EPDM seal (option NBR)
Settlements allowed
Frost and de-icing salt resistant
Suitable for a high static load
Liquid tight
To be installed without lost formwork and therefore self-supporting (type I), in accordance with EN1433
High chemical resistance
Available in standard lengths of 4m, which guarantees quick installation. The advantage of this is that less manpower can be used more effectively, faster and therefore cost-effectively. (custom made is also possible)
Suitable for load class D, 400KN, E, 600KN and F, 900KN
After finding the right concealed gutter or concealed concrete gutters, these are almost always quickly available from our own stock. Collection of the ordered concrete gutter material is of course also possible. The specialized team of DWTN is always available for questions and for more information. Requesting a suitable quote via our website is very easy. The quotation is delivered within 1 to 2 days and provides a clear overview of the prices for the chosen option.
DOWNLOAD THE COMPLETE DELTA_FOLDER HERE