Infiltration gutter modular
Infiltration gutter 500-2500mm, MODULAR
Variable in height and width
The DELTA-UMI range belongs to the I-series of self-supporting infiltration channels according to the EN-1433 standard. These are infiltration channels that do not require additional lateral reinforcement when installed. They are reinforced infiltration channels in self-compacting concrete (ZVB) with concrete quality C60/75. They are available with openings or poured-in draining pavers (200x200mm).
DELTA-UMI infiltration gutters are extremely suitable for a variety of traffic classes A15 to D400. The infiltration gutters are capable of transferring such heavy loads to the underlying foundation, which must of course be correctly designed and executed for this purpose.
The infiltration channels within the DELTA-UMI range are characterized by the different types of covers, namely concrete or cast iron.
The infiltration gutters are always provided with a tongue and groove connection, which makes installation and alignment easier. After installation, this connection limits settlement in case of incorrect use, incorrect design and/or installed foundations.
The Delta-UMI modular drainage channels are available with an internal width of 500-2500mm and an internal height of 500-1500mm. These can be provided with concrete grid covers up to class D, 400KN. For a width of 500mm and 600mm, these can also be fitted with cast iron grids.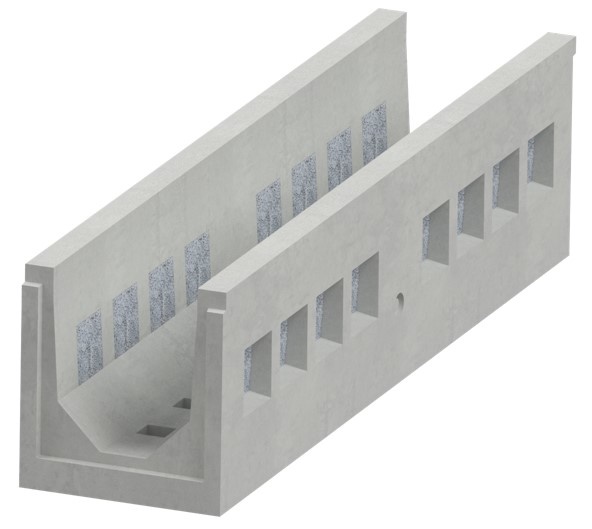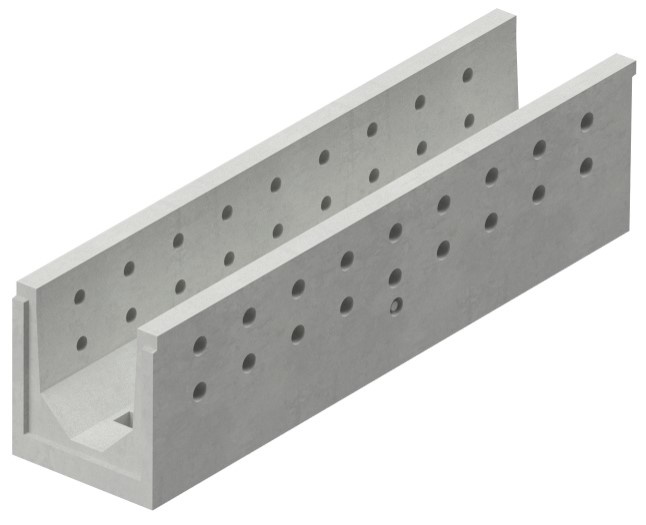 In inner-city areas, rainwater cannot always be drained into wadis due to all the buildings and paving. In addition, the existing cables, pipes and high groundwater levels require shallow infiltration solutions. Thanks to the friendly and shallow installation method, every inner city area can be made more climate-proof with this infiltration gutter. The small installation depth has the additional advantage that the installation costs are limited.
Possible dimensions
| | | |
| --- | --- | --- |
| Width in mm |   | Height in mm |
| 500 | Each | 500 |
| 600 | width | 600 |
| 700 | is | 700 |
| 800 | at | 800 |
| 900 | to combine | 900 |
| 1000 | of | 1000 |
| 1200 | each | 1200 |
| 1500 | height | 1300 |
| 2000 |   | 1400 |
| 2500 |   | 1500 |